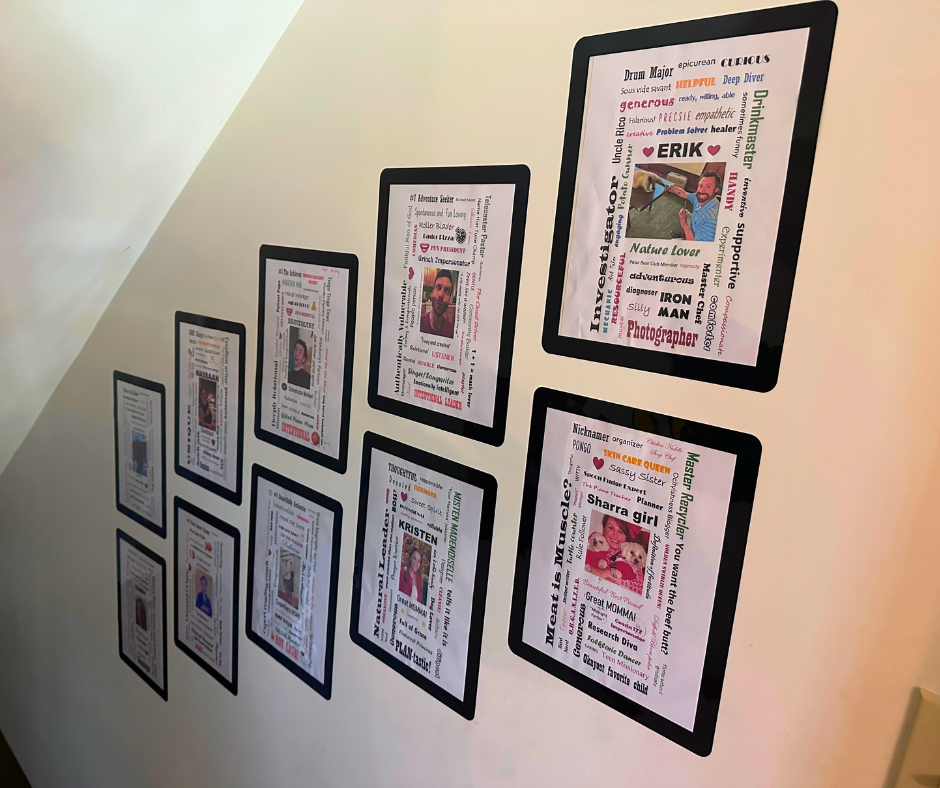 Give Him the Gift of Family
Remind him daily how much he is loved. These Fodeez® Reusable Adhesive Frames will allow him to proudly display photos, award certificates, calendars, and anything else that matters to him.
Personalize Your Gift

He'll appreciate the gift even more if you take the time to include a few photos or to "pre-frame" a certificate or other document that means so much to him.

Here's how:

Open the package and take out a frame.
Lift up the tabbed edge (keeping one end attached to the liner), and slide in the photo or document.
Seal the package back up, and you have a personalized gift he'll cherish.

Use Again and Again, Over and Over

When things change in his life, he can quickly and easily change what he displays. It takes less than 10 seconds to lift up the tab of his frame, take out the previous photo or document, then slide in what matters to him at the time.

We Guarantee He'll Love Them

He has until January 15 to decide if he truly loves them. If not, send them back, and we'll refund your purchase price. It's that simple.