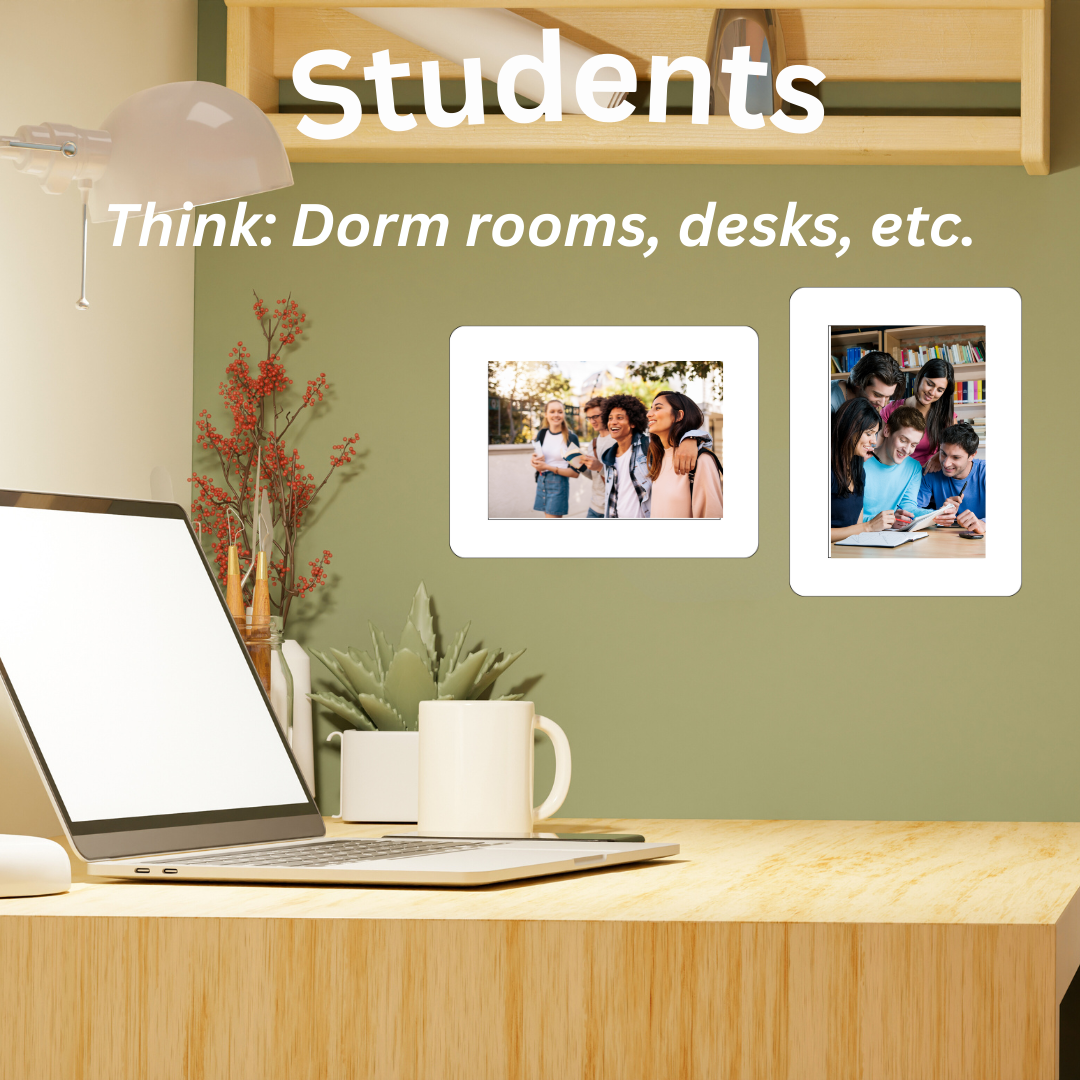 Family, Friends and Pets Are Top Priority
Give them their new fave dorm or apartment decor that won't damage walls, but will allow the plaster whomever they love al around them!
Personalize Your Gift

They'll appreciate the gift even more if you take the time to include a few photos or to "pre-frame" a calendar or other document that has special meaning.

Here's how:

Open the package and take out a frame.
Lift up the tabbed edge (keeping one end attached to the liner), and slide in the photo or document.
Seal the package back up, and you have a personalized gift he'll cherish.

Use Again and Again, Over and Over

Their young lives change constantly. It takes less than 10 seconds to add a new friend to the photo line up or to update a calendar with dry erase markings.

Fodeez® Reusable Adhesive Frames make it quick and simple to "Stick to What Matters."

We Guarantee They'll Love Them

They have until January 15 to decide if they truly love them. If not, send them back, and we'll refund your purchase price. It's that simple.